Before our journey started
Jordan came to me looking to improve his body shape due to him getting married and wanted to be in the best shape possible.
Jordan had previously had a personal trainer but after a few weeks he decided he wasn't getting the most out of his sessions and got in touch.
The journey started, Jordan was already going to the gym regularly but couldn't seem to make the changes he was after, he said he didn't feel motivated coming to the gym and outside of the gym he was still in to bad habits, and this was holding him back he felt not only in the gym. His job required mass level of concentration to hit monthly targets, he would always hit what he needed but felt like he wasn't filling out his full potential and felt he could progress and do more.From working long hours always being tired with very low energy he wanted to feel healthy and motivated again, that was his main focus.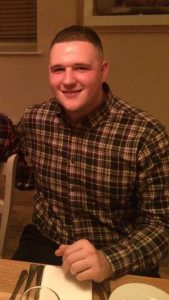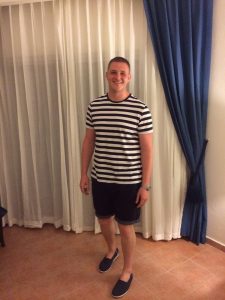 What we achieved
As Jordan was already a regular gym goer I looked at his routine to see what we could change to help push on to great results.
Every session I would track any progression through strength and endurance, Jordan was strong however his form on the higher weights would sometimes drop.
We tackled this by strengthening up his core muscles to help keep a strong form throughout certain exercises.
We kept things interesting with high intense cardio sessions with military style circuits thrown in to the mix. Jordan not only lost some amazing weight and looked awesome at his wedding after smashing his goal, he then went on to being promoted to a powerful role within the company he works for which requires him, to not only stay motivated but to keep all the sales team motivated throughout each month.
Jordan has said from personal training he feels physically and mentally fitter and his confidence has grown massively and helps him stay motivated and driven.