Before our journey started
Frankie came to me when I first started out at my local gym, I had messaged him to see if he wanted to give personal training a go.
He said he would but never really set a date to come down. About a month later he contacted me and said he was ready to come down and have a session.
I knew Frankie from school and he always seemed relatively fit, after not seeing him properly for about 5 years, Things had slightly changed, Frankie ran a nightclub and was working long hours and didn't really think about his own health.
When Frankie came for his session, he looked deflated and unhealthy, however after talking with Frankie I knew he was serious and really wanted a change.
From working long hours always being tired with very low energy he wanted to feel healthy and motivated again, that was his main focus.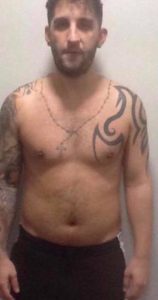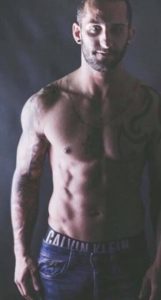 What we achieved
From day one anything I threw at Frankie he always surprised me, he never give up and he followed everything I wanted him to in and out of the gym.
We worked on a lot of weight training with weighted circuits at the end of his sessions.
Frankie did 2 sometimes 3 sessions a week with me this helped get some good routine and structure.
We went through a phase at first of dropping body fat then went on to building some more lean muscle we would always keep things interesting to help stay motivated and moving forward.
Frankie went from no energy and eating anything with no gym experience to being passionate about his health and well-being, his energy increased enabling him to play football to a standard he was happy again, then to learning all different kinds of training methods in weight training, this helped him massively and with the knowledge of nutrition and diet growing it helped him stay healthy.