Before our journey started
Dave had Come to me from a referral from his partner, she wanted him to get back on track and help him feel good about himself.
Dave was really unfit and wanted to lose weight and get his fittest at a good level, so he wasn't tired just from walking. Daves job consists of a lot of sitting around and driving so his food was mainly anything he could get whilst he was driving site to site.
Daves first session proved to show that his body was weak and his fitness levels was low.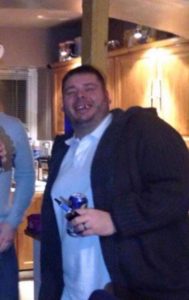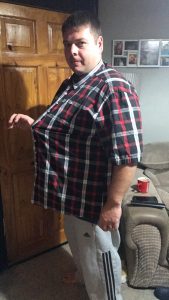 What we achieved
Dave started on 2 sessions a week to help build strength and get back to feel comfortable and good about himself.
We concentrated on making sessions enjoyable and set strength goals through weight training we was doing. Daves form on deadlifts took time to grasp due to flexibility, after persistence and some flexibility sessions thrown in, to help correct his form.
We went through a strength phase helping  to increase daves strength. We then mixed sessions up incorporating circuits to help build his cardiovascular and endurance. Dave quickly progressed, going from a 40kg deadlift to lifting 110kg.
From being out of breath after one exercise to progressing onto to full circuits lasting 20 minutes before having a rest.
Weekly results consistently dropping body fat and centimetres with a bonus of feeling fitter and healthier all round.