Before our journey started
Daniel came to me unhappy and low on confidence, He always felt stressed with work and although he was a regular gym goer he couldn't seem to make the changes he wanted.
His diet was all over due to meeting with clients on a daily basis and his water intake was non existent.
He wanted some kind of structure in the gym and also to have more knowledge on choosing better choices for meals whilst out and about.
Daniel being a very busy guy struggled with very low energy and needed to correct this as soon as possible to stop effecting his performance at work as well as in the gym.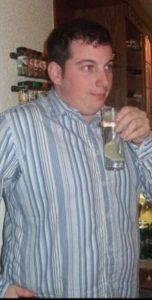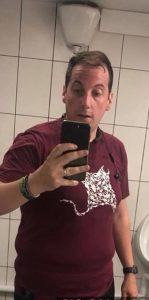 What we achieved
I looked at Daniels diet more than anything to start with ensuring he was getting a good amount of protein and enough water in mainly to help with energy and feeling generally better.
I give Daniel guidelines to follow on the diet side of things to help educate on better food choices and not to restrict what foods to eat as this helps to build sustainable balance as well as helping to better understand foods.
In our sessions Daniel really liked building up to personal bests, Of 1 rep maxes, it helped keep things interesting and help Daniel stay focused. High intensity interval training played a massive part of our sessions also with a mixture between body weight and weighted exercises.
Daniel still works with me very closely with two sessions a week and has full control of his own sessions in his own time and a balanced diet, he has managed to lose some incredible body fat and measurements with pure determination and hard work.