Before our journey started
Marina had come to me for help on workouts and correct use in the gym of equipment. She didn't really know what she was doing and repeated her workouts weekly.She stuck with exercises she knew and just repeated them with no variety.
Marinas diet was ok for what she wanted to achieve but still wanted to know more in depth foods to help her progress and see her body shape change.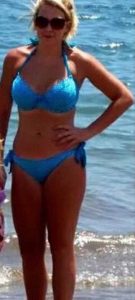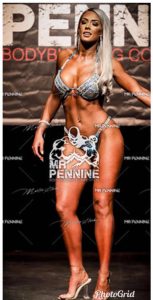 What we achieved
Females tend to be worried about weight training as they don't want to look like a man they say.I always try to make people understand and especially in Marinas case that weight training can help tone the body in specific areas as well as helping are bodies to be a lot stronger for day to day living.
We did 2 weight sessions per week with workouts for Marina to follow when she was on her own.We corrected her form and also showed her a lot more exercises to keep things interesting.
After months of working together and learning so much more of what a gym can offer in terms of use,Marina then wanted to take her training to the next level and she wanted to compete in Mr Pennine which is a big body building/ bakini competition.
We had to really look at the diet side of things to help her drop fat to go up against some top competitors. After learning how to perform all exercises correctly and putting them in to practice in her own sessions, we cut sessions down to one a week to help still to keep on top of progress with statistics and measurements being tracked leading up to her competition in the Mr Pennine.
Marina did incredible building up to the show and worked as hard as she could and it showed with the pictures.
Marina said from personal training it has helped her step out of her comfort zone and help her build confidence in her self and is so glad she gave it a go.